Transition from the Military to a Professional Truck Driver with Ease.
We've supported veterans in transitioning to professional truck driving careers for over a decade through our Troops Into Transportation Program.
About Troops Into Transportation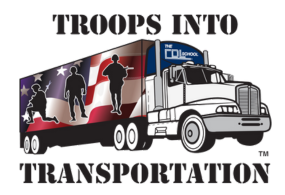 Founded in 2012, today Troops Into Transportation is a national SkillBridge program with a presence on over 10 military bases nationwide. Each year, we support more than 2,500 veterans in earning their CDL.
Job First and a G.I. Bill® approved program, veterans who select The CDL School's Troops Into Transportation program will have the opportunity to:
Apply Post 9/11®️ (Ch.33) & VR&E (Ch.31)®️ toward funding of their education
Be eligible for employment by one of our carrier partners
Join a peer group of thousands of U.S. military veterans in the Transportation industry
Obtain high paying jobs their first year of employment as a driver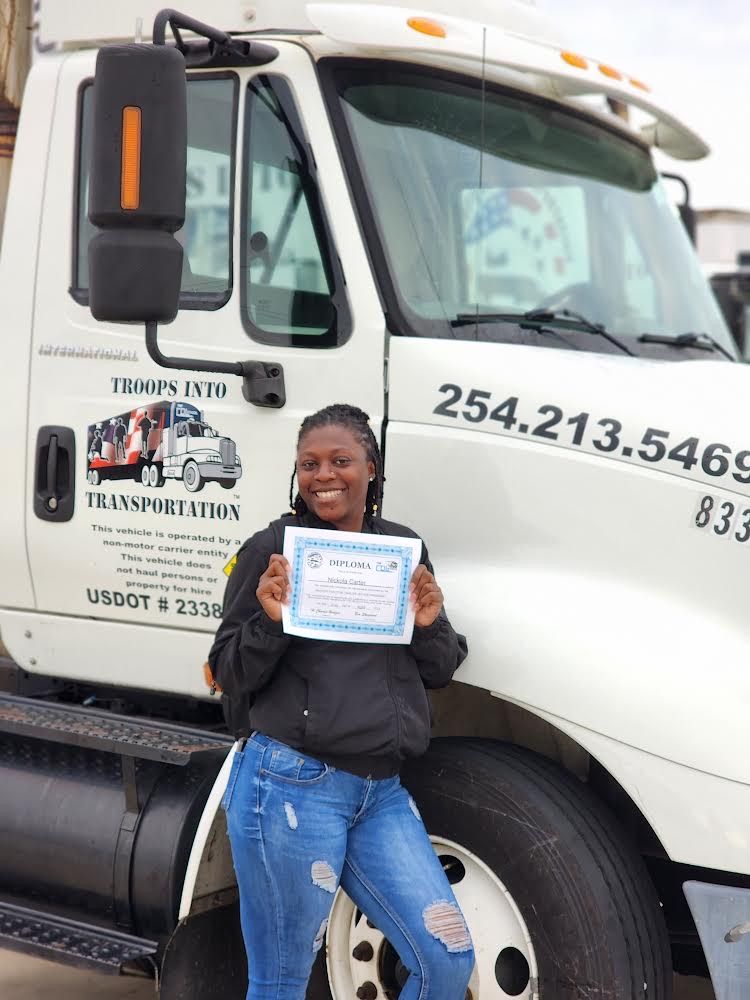 Troops Into Transportation is now a proud member of the Association of veterans Education Certifying Officials (AVECO) and the National Association of Veterans' Program Administrators (NAVPA).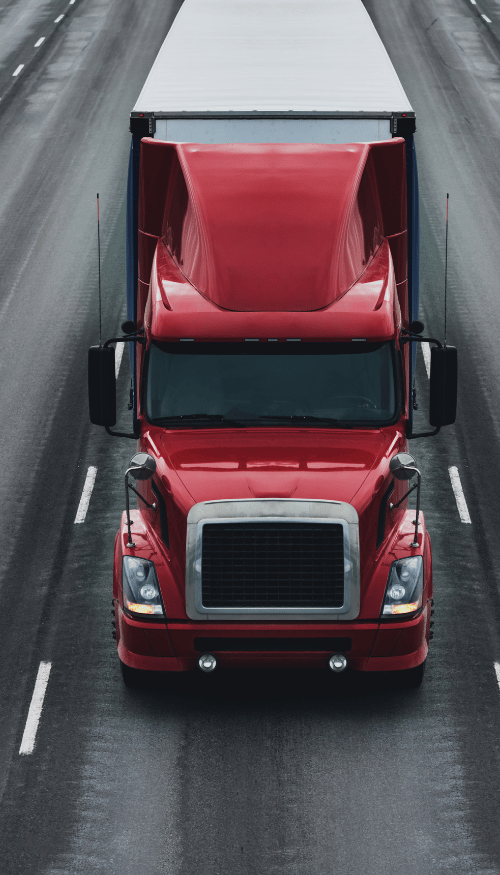 Why Become a Professional Truck Driver?
Truck driving is a career in high-demand. With the shortage of available drivers continuing to climb - Employers need you! The ATA predicts we'll be +100,000 drivers short in just a few years! Professional truck drivers move over 70% of goods in the United States, providing job security, great pay, benefits, and a rewarding career.

Many graduates from our Troops Into Transportation program go on to:
Run their own businesses as Owner Operators
Join organizations as logistics and human resources associates
Decide to drive a truck for decades to come
There really is no industry like the trucking industry to show so much support for American heroes.
Department of Labor Apprenticeship Program
Many of the employers that we work with participate in the VA and Department of Labor Apprenticeship Program. This program pays Veterans up to $14,000 over-and-above their regular earnings. These additional earnings are normally tax-free.

Learn more about the DOL Apprenticeship Program
Veteran Tuition Reimbursement Program
Some carriers will reimburse Veterans who have used VA benefits to pay for CDL training. Reimbursement will cover most (if not all) of your education and training costs.
GI Bill® is a registered trademark of the U.S. Department of Veterans Affairs (VA). More information about education benefits offered by VA is available at the official U.S. government Web site at http://www.benefits.va.gov/gibill.
What Graduates of Troops Into Transportation Are Saying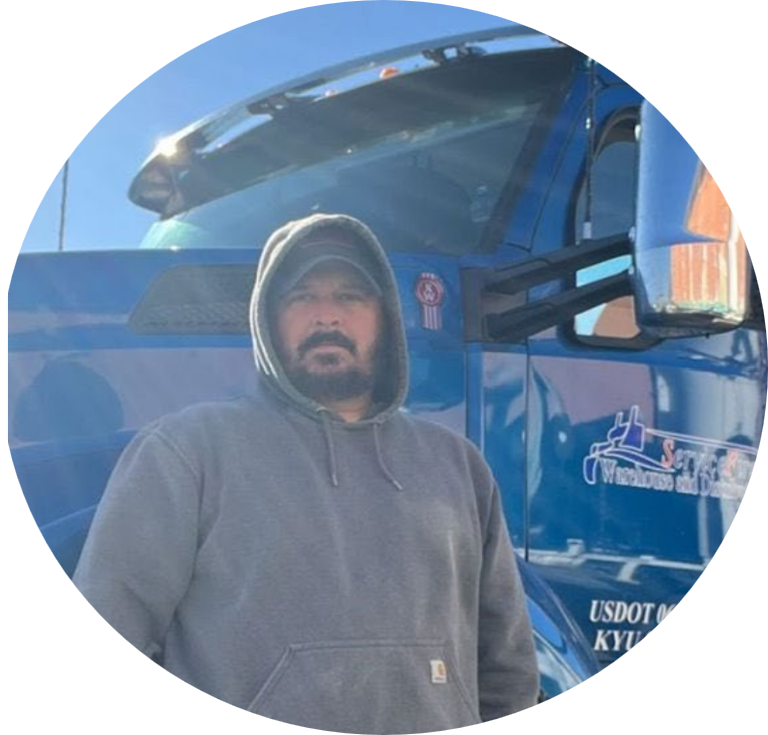 Jefferey
Madison
MCB LeJeune (03/2023)
"This was the best decision I have ever made"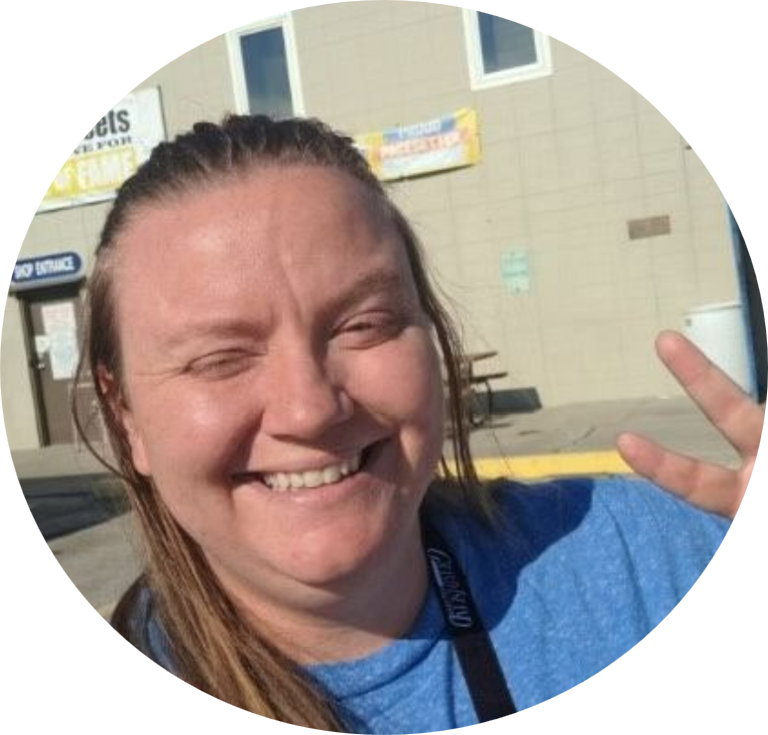 Paula
Manning
Fort Cavazos (02/2023)
"To have a door open that was not necessarily directed for me, but available to me - It changed my life!"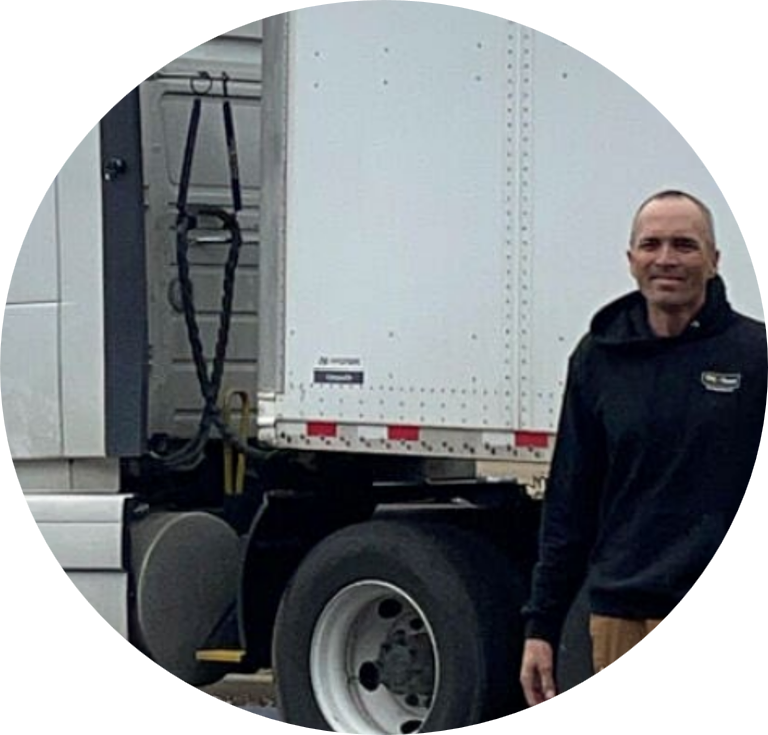 Johnathan
Moralee
Florida (01/2023)
"This program has been a godsend for my family and me. The entire process was incredible."