Why You Should Consider Becoming a Professional Truck Driver

The CDL School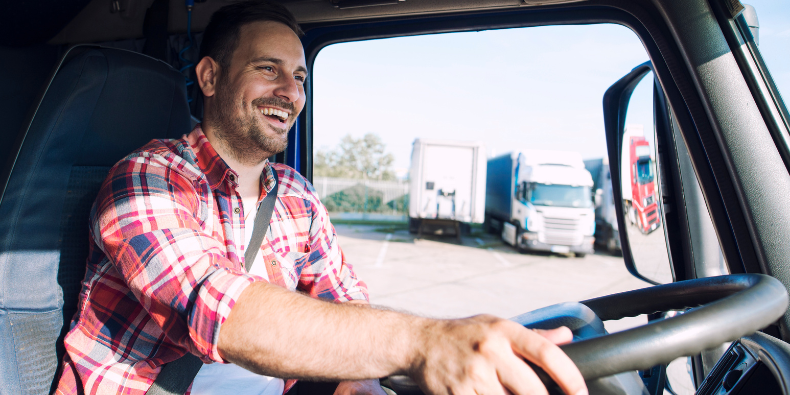 The demand for truck drivers in the American economy is continuously on the rise, ensuring job security, great wages - and much more.
The Benefits of Becoming a CDL Driver
Job Security
The demand for commercially licensed drivers is HIGH.
The American Trucking Association estimates we will be short 1,000,000 drivers by 2030. This means there is a consistent need for drivers, and carriers are competing for their attention, with many offering sign on bonuses even for inexperienced drivers.
Great Pay and Benefits
Most trucking companies are offering benefits such as:
Paid vacations and holidays
Medical and life insurance
401K retirement plans
Competitive wages
Professional Opportunity
Many drivers go on to become trainers, dispatchers, logistics management and HR professionals - Many also decide to run their own business!
Many first-year drivers are earning up to $80,000 dollars in their first year. A weekly salary of $1,500!!!
Employment Opportunities for Truck Drivers
As of 2023, the industry is currently 78,000 drivers short. The American Trucking Association estimates that we will be 1 Million drivers short by 2030.

This shortage of drivers paired with the fact that over 70% of goods in America moved by truck highlights the essential role of professional truck drivers in the American economy.

As a result, driver salaries have increased ~18% in the last two years alone. This is your market – and employers need you!
Types of Companies You Can Work For as A Professional Driver
There are over 800,000 companies moving freight in the U.S. today -- many of whom don't actually identify as a "motor carrier" or "trucking company".
These include a group of employers often referred to as "private fleets" - or companies who manufacture and distribute their own goods. If you've ever seen a PepsiCo truck on the street -- that is a perfect example of a private fleet.
Here are some of the types of companies and career opportunities you will have as a professional truck driver:
Mail Courier
Waste Management
Garbage Disposal
Food Distribution
Basic Goods Distribution
Moving and Storage
Construction
Oil and Gas
Manufacturer
Truckload
Less Than Truckload
Public Transit
Schools
Driver Staffing
And let's not forget: Your own! Many drivers decide to eventually become owner operators, meaning they purchase and run their own equipment.
Additional Benefits of a Career as A Professional Driver
In addition to earning a weekly pay check of up to $1,500 a week your first year on the job, Professional driver's experience several benefits.
Great Insurance
401K Retirement Savings Plans (often times with an employer match)
The ability to maneuver state of the art technology and equipment
The ability to travel across the U.S.A.
Perform Team Truck Driving if desired
Bring pets along for the ride
Job security
Career growth
Are you ready to become a professional truck driver?
For over 60 years The CDL School has been helping people like you get CDL certified and launch rewarding careers in logistics.