Long-Term Employment Support for Graduates.
Our career services team strives to provide students access to the knowledge and opportunities that will help them succeed on day 1 as a commercially licensed driver and forever.

We are proactive with our alumni, keeping them informed of referral programs and notifying them about new opportunities in their area that may allow them to increase earning potential and in some cases, get more home time.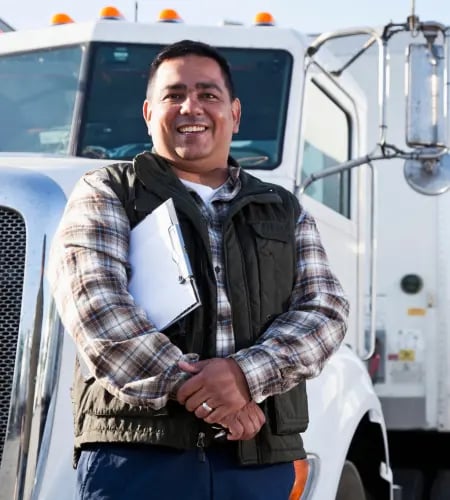 What Graduates of The CDL School are Saying
The instructors were great, knowledgeable, and patient, being such an accelerated program I am confident in my understanding of the trucks and my abilities. Anthony E. (01/2022)
This school is excellent. My husband and his friend attended this school and got jobs straight after finishing. JP helped both of them, he is amazing. Nicole M. (03/2022)
I attended this school it was great classroom and OTR training. I would recommend to anyone looking to get into industry. Byron D. (06/2022)