Online Entry Level Driver Training (ELDT) Theory Certification
Get Your ELDT Certification from an FMCSA approved Practitioner.
Self-Paced
This is a self-paced online course that you can do on your own time. Most people complete in 14 days, you will have 21 days in total to complete your coursework.
Who it works best for:
You cannot attend live virtual sessions due to your schedule.
You have successfully performed other online training.
$69.99
Instructor-Led
This is an instructor led online course. Classes start every Monday and last for 4 hours a day, 5 days a week for 2 weeks. Part time and evening options available.
Who it works best for:
Individuals who can commit to a 4 hour a day online class.
Individuals who learn better in a classroom style environment.
$500.00
Your completion results are immediately sent to the Federal Motor Carrier Safety Administration's (FMCSA) Training Provider Registry (TPR).
Why Earn your ELDT Theory Certification with The CDL School?
Train online from the comfort of your home

Full time, Part Time and Self-guided options available

85% of our students pass their certification on the first try

FMCSA approved EDLT theory program

If you choose to do Behind The Wheel (BTW) training at one of our campuses, the cost of ELDT theory will be credited toward the cost of your BTW program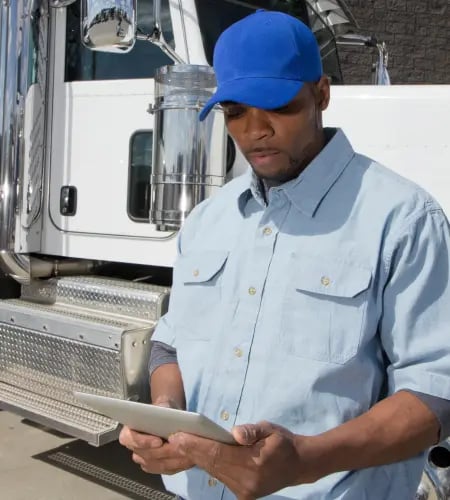 Online Courses
Other Recommended Courses
What Graduates of The CDL School are Saying
The instructors were great, knowledgeable, and patient, being such an accelerated program I am confident in my understanding of the trucks and my abilities. Anthony E. (01/2022)
This school is excellent. My husband and his friend attended this school and got jobs straight after finishing. JP helped both of them, he is amazing. Nicole M. (03/2022)
I attended this school it was great classroom and OTR training. I would recommend to anyone looking to get into industry. Byron D. (06/2022)