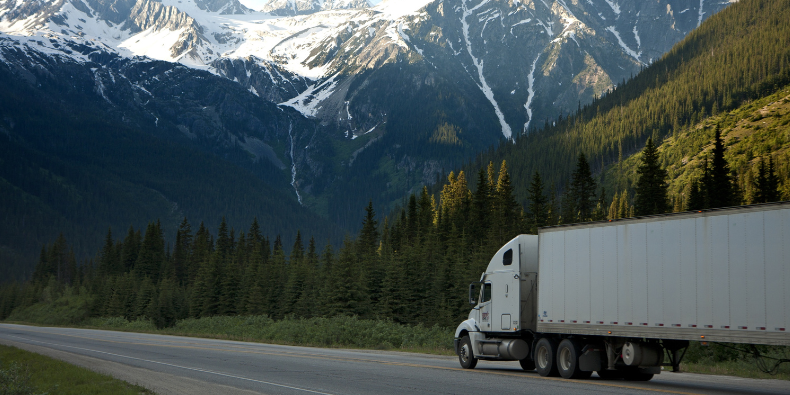 The following FAQs are based on the questions and concerns we hear most often from truck drivers and driver-trainees about the new entry-level driver training rule.
What is the new entry-level driver training rule?
The new entry-level driver training rule is a federal requirement aimed at standardizing the training requirements for a commercial driver's license (CDL). The ELDT rule was enacted by the Federal Motor Carrier Safety Administration (FMCSA), part of the federal Department of Transportation, and went into effect on February 7, 2022, which is also the compliance date. State requirements will also still apply.
The new ELDT rule applies to all:
New CDL applicants
CDL upgrades
New school bus (S), hazardous materials (H or HAZMAT), or passenger (P) endorsements
Current CDL holders and drivers who pass the 49 CFR Part 383 CDL skills test won't be affected by the ELDT rule unless they add a new endorsement or upgrade to a new CDL level for the first time. For example, if a current truck driver wants to add the H endorsement or move from a Class B CDL to a Class A CDL for the first time, the ELDT training requirements would apply.
Becoming a truck driver, adding an endorsement, or upgrading will now mean everyone is held to the same training standard. That will make training programs consistent nationwide and give driver-trainees more confidence in the training programs they select.
How long is CDL training?
Getting a CDL doesn't require years of education, though CDL training programs can vary in length. Our program typically takes four weeks, including the CDL test. CDL training program elements are theory instruction and behind the wheel training (BTW). We also have a refresher course for former truck drivers who would like to get back into driving.
What is ELDT in trucking?
This industry-wide change began in 2012 and the ELDT final rule came in 2016. With the ELDT regulations in place, the trucking industry will benefit from national training standards and improved driver skills.
CDL training programs will register with the FMCSA's training provider registry (TPR) and cover certain topics in their CDL training curricula. An ELDT curriculum will need to include training in basic operation, non-driving activities, and vehicle systems and malfunctions reporting. Drivers will then need to pass a CDL knowledge test.
There is still no minimum number of hours for driving experience or formal training.
What is a CLP?
A commercial learner's permit (CLP) is issued by your state of residence. It allows a driver-trainee to practice driving a commercial vehicle on public roads with direct supervision of a valid CDL holder authorized to drive that same vehicle. This brings BTW driving experience to training programs.
Do you need to take your ELDT Theory Course before getting your CLP?
No, you are not required to take your ELDT prior to getting your CLP. However, you must complete Entry-Level Driver Training before getting your CDL.
Who is subject to the ELDT requirements?
Anyone who is applying to get their Commercial Drivers License for the first time will need to complete the FMCSA Entry-Level Driver Training requirement and achieve a final test score of 80% or greater. This must be done before taking the CDL skills exam.
What are the benefits to getting an endorsement?
Certain trucking vehicles require further certification such as driving a school bus, city bus, or a tanker. If you would like to enhance your trucking career or are looking to specialize in a specific freight to drive that requires an endorsement we got you covered. Above, are all the FMCSA certified endorsements we offer to help get you started.
Who can provide Entry-Level Driving Training?
The FMCSA provides a database (the Training Provider Registry: www.tpr.fmcsa.dot.gov) of all the schools that are registered to administer the ELDT course.
Here at The CDL School, we provide instructor-led and self-guided online ELDT courses that are registered with the FMCSA . You can start here!
Do you offer Behind-The-Wheel training?
Yes. We offer Behind-The-Wheel Training at our school locations across the country. We offer Class A and Class B at our campuses nationwide. Most campuses also have Class BPS training.
View our CDL Training Programs
Do I need a Class A or Class B with my endorsement?
Yes. You will need to get your Class A or Class B certification along with an endorsement. The endorsement itself will not be enough. We have bundles that make it easy for you to get everything you need to drive the truck you want.
What can I do with Class A ELDT or Class B ELDT certification?
With a Class A ELDT and the added necessary endorsement you can most commercial vehicles including combination vehicles. With Class B endorsement, there are some restrictions. Class B ELDT plus the proper endorsement only allows you to drive any straight trucks such as a school bus, city bus, and dump truck.
Are you ready to become a professional truck driver?
For over 60 years The CDL School has been helping people like you get CDL certified and launch rewarding careers in logistics.