Class B Driver's License: What Is It & What Can You Do with It?

The CDL School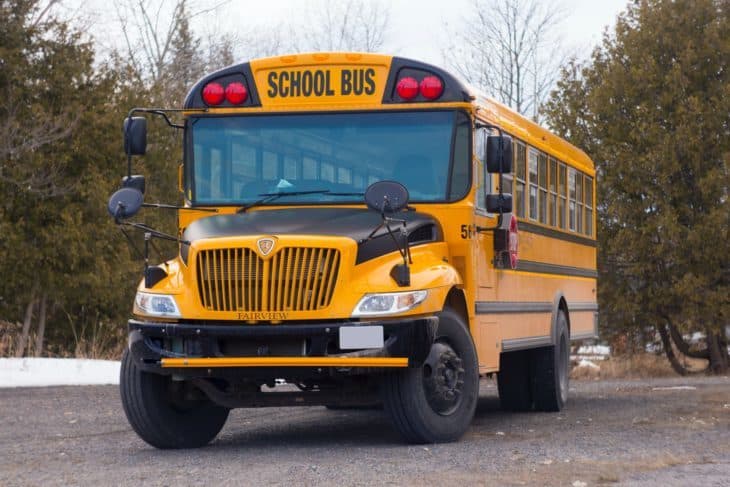 If becoming a truck driver sounds like an appealing career option, you will need to decide which type of commercial driver's license (CDL) you want: Class A, Class B, or Class C.
There are several differences between the two, not the least of which is that the designation determines what types of trucking jobs you can apply for.
Differences Between Class A, B, or C Licenses
Class A CDL
The Class A CDL is the most common type of commercial license. It is considered "universal" in that you can drive a combination of GVWR/GVW vehicles. A Class A license lets you cross state lines and operate along the interstate. It is available for truck drivers over 21 years of age.
Class B CDL
What is a Class B license?
A Class B CDL allows you to drive a single vehicle 26,001 pounds or more. It also allows you to haul a trailer weighing less than 10,000 pounds. You can also earn CDL endorsements, "extra permissions" that let you operate certain types of vehicles, such as hazmat.
The type of vehicles you can drive with a Class B CDL include:
Straight trucks
Buses (city transport buses, school buses, and tour buses)
Segmented buses (a bus fitted with a joint to increase maneuverability)
Delivery and courier trucks
Concrete delivery trucks
Dump trucks, garbage trucks, towing trucks
Utility repair vehicles
Class C CDL
Class C allows you to drive a vehicle that seats 16 or more people, including the driver. With the correct endorsement, you can drive passenger cars, combined vehicles not covered by Class A or Class B, and transport hazardous materials.
Trucking Jobs with a Class B License
Even though you can't drive a big rig with a Class B license, many types of trucking jobs remain. That includes everything from a delivery driver, working with companies like UPS, Amazon, and FedEx, to bus driver (school or tourist) to dump trucks and heavy haul.
How to Decide Which License to Choose
If you want to drive a tractor-trailer over the road, then Class A is your only option. On the other hand, the Class B license is fine if you're driving a school bus or dump truck.
When choosing a license, one is not necessarily better than another. It all depends on the type of trucking job you want to apply for.
How to Qualify for a Class B License
Class B license qualifications vary by state, so you would need to contact your state's DMV to learn the driving requirements.
Typically, qualifying for a Class B CDL includes having a non-commercial driver's license, high school diploma, good driving record, and meeting your state's age requirements. Some states allow you to receive a Class B license at age 18, but you won't be able to travel out of state in that vehicle until you turn 21.
In addition to these requirements, you will need to get a Department of Transportation physical ability card.
First, you will need to get your commercial learner's permit, comprised of a written and driving test. Written exams cover general knowledge and air brakes. Skills tests include pre-trip basics, control skills, and on-road driving.
Are you ready to become a professional truck driver?
For over 60 years The CDL School has been helping people like you get CDL certified and launch rewarding careers in logistics.